Wednesday, June 16, 2010...4:57 pm
Personnel Today goes online only
Jump to Comments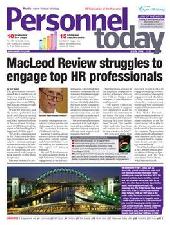 Via @KarlSchneider comes the news that venerable HR/personnel trade publication Personnel Today is to ditch its print edition.
As a result, 12 print jobs are to go – though in part compensation there will be four – count them – new online positions.
This is a trend we'll see much more of, especially in the business press. The 66% drop in headcount is in line with other examples of print-to-web publishing, but interestingly not as terrible as one apocalyptic estimate would have us believe, which suggested 87% of journalism jobs would go in the shift online.
And don't forget there's a fair number of start-ups in online publishing that have no legacy in print publishing at all. Many are tiny, but the barriers to entry are so low that there are at least plenty of them.
Tweet