Online self-branding – building a web presence with a digital portfolio
Fancy a career in the media? Be warned – it's getting tougher
The industry as it was 15 years ago
The industry as it is today
[DISCLAIMER – images are subjective, conceptual and unscientific]
How can you stand out and succeed in such a market?
You need two key things:
BUILD • YOUR • BRAND
Digital portfolio
Blogging
Web sites
Social media
Online networking
Digital portfolio
Create an e-magazine calling card
Digital services such as Issuu allow you to upload digital files to the web and create magazine-style content in an interactive Flash-based player.
Pros:
Looks slick
Shows off your print publishing skills
Shows creativity and initiative
Cons:
Not everyone likes the format
Not a tool for developing relationships – passive calling card
http://freelanceunbound.com/2009/12/07/j-students-create-your-own-e-magazine-calling-card/
Blogging
Pros:
Free, or very cheap, to set up
Easy to learn, user-friendly technology
Can have a wide reach
Can be very targeted
Useful platform to demonstrate expertise
Cons:
Needs commitment
Long-form blogging is in decline
Tools:
Blogger (http://www.blogger.com)
WordPress (http://wordpress.com)
Which is best? There's a useful debate here:
http://www.bloggingpro.com/archives/2010/02/16/devils-advocate-5-reasons-why-you-should-use-blogger-instead-of-wordpress/
Blogger
Instant monetisation through Google Adsense and Amazon affiliate links
Can use Javascript
WordPress
Better upgrade path to sophisticated self-hosted site
WordPress journalism blogs
http://adamwestbrook.wordpress.com/ – young and ambitious journalist
http://martincloake.wordpress.com/ – established professional
Web sites
Use as a static portfolio/calling card/CV
Pros:
Can be more attractive than a simple blog
Tailor it to your key selling message
Less time and effort to maintain
Cons:
Won't get you found by search engines as easily
Static sites are a bit 1990s
Doesn't help you interact with web users
Tools:
HTML/Flash
Create your own pages and upload to a web host
Use a web service such as wix.com
Standalone Flash site
VisionWorksTV – difficult to update; difficult to find online
How a static site backs up a blog
http://www.adamwestbrook.co.uk
http://www.martincloake.com
Social media and online networking
Increasingly the forum for journalistic exchange within the industry.
Facebook is much less useful – transfer your Facebook skills and drive to other platforms where you find your target audience (ie employers).
Seek out opportunities to interact with potential employers/media professionals:
Blog comments
Twitter
Forums
Engage • Respond • Interact
Journalism is a conversation – take part!
Integrate your efforts
Tie all these together in a site with
Regular updates
Relevant content
Social media links
Porfolio pages
Web hosting and domain names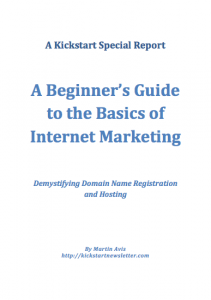 What is web hosting?
Here's a downloadable guide.
Web hosting = where all your content is stored – the words, images, video and everything else that makes up your site
Where to get your hosting?
I use Bluehost
Pros:
Reliable
Good support
Pretty easy to use – especially WordPress set-up
Not too expensive (try to wait for its special offers)
Cons:
Some of my students recommend Just Host
Pros:
Cheap (especially for three-year-plus contracts)
Can use .co.uk domains
Cons:
Slightly less easy to set up WordPress
What's a domain name?
Domain name = the web address of your site.
Where to get your domain name?
Can register a name with your host – simpler to set up, usually get the first one free with your contract
Many others offer domain registration – biggest seems to be www.GoDaddy.com (adds complexity to set-up – you have to link the domain to the web host)
[NOTE: These companies will pay me an affiliate commission if you follow the links here to buy domains or hosting of your own. Feel free to go elsewhere – or visit them without going through this site.]
Free services such as Blogger, WordPress and Wix do all the hosting for you.
Pros:
Free (obviously)
Simple
Reliable
Cons:
Limited functionality
Can carry advertising/branding for the host so less professional for you
Less control over look and functions
Free service limits your domain name (must include blogspot.com or wordpress.com)
Sources for jobs
Journalism.co.uk (Now arguably the de facto journalist bible – a good online success case study in itself)
Media Guardian (Biggest and most high profile – but needs filtering)
Jobs4Journalists (Linked to former journo bible Press Gazette, which also has a jobs wire of latest vacancies)
HoldTheFrontPage (Niche journalism site from Northcliffe Media)
Gorkana ("Media database and portal for PRs and journalists" – getting more important)
Other possible sources
CiB – British Association of Communicators in Business (internal comms and PR)
PR Week jobs (PR)
People Per Hour (online freelance marketplace – not really recommended: pay is very low, job briefs are inept)
Blogs
Fleet Street Blues (regular posts about jobs – sometimes ones you won't have seen elsewhere)
Freelance Unbound (I have posts on tips for freelance success and surviving recession etc)
Check your contacts on Twitter etc – I've had a feature writing commission and responded to a request for freelance sub-editors on Twitter.