Sunday, October 16, 2011...1:40 pm
BBC online news sub-editors have a bit too much fun with the Liam Fox story
Jump to Comments
Spotted – very briefly – on the BBC news site on Sunday: a rib-tickling double-entendre headline that bored sub-editors probably enjoyed writing a bit too much.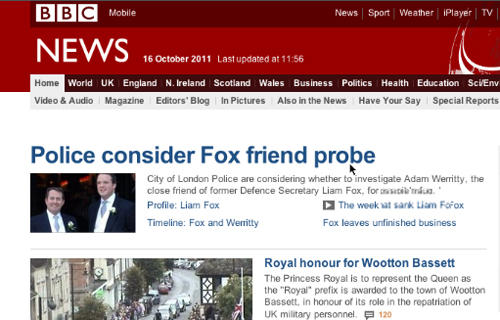 Sadly, if unsurprisingly, wiser heads prevailed and the head was quickly changed.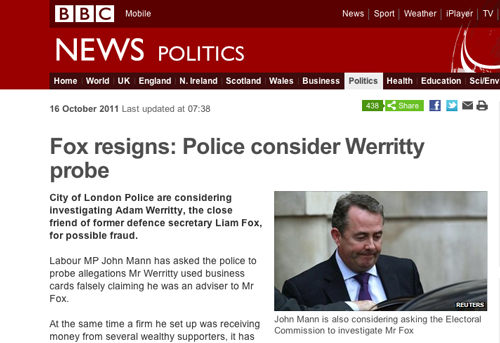 I don't know why, but the second headline just doesn't seem mucky – even though it uses the "p" word. Is that just me? 
Actually, don't answer that…
Tweet